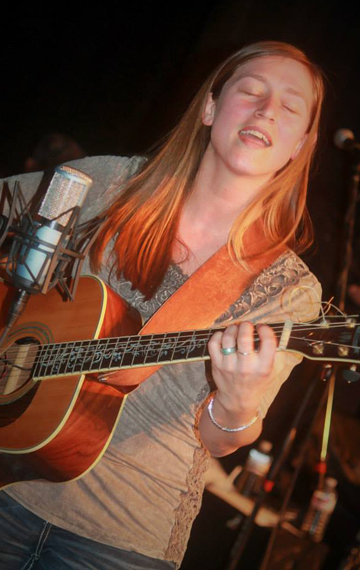 Great Northern Radio Show – Virginia
March 22, 2014
Broadcast from the Mesaba Range College, Virginia,MN.
Queen City of the North
On Saturday, March 22, 2014, the Great Northern Radio Show was "Home on the Range" for a show at Mesabi Range College in Virginia, Minnesota.
Featuring Sam Miltich and the Clearwater Hot Club, who has roots in Virginia, local Range rock 'n' rollers The Slamming Doors, Northern Minnesota singer/songwriter Aurora Baer and Mesabi Range instructor turned troubadour Tom Kesanen, it was a lively musical show.
Our adventures included an unvarnished look at the reality of spies in steel and Iron Range ECFE classes. Nineteenth century horses have something to say about all those heavy logs, and controversy rages as local men are forced to release their "Fashion Impact Statement."
Oh, and one more thing: Wicker Man!
The Great Northern Radio Players were Britt Aamodt, Kathryn Gritzmacher, Diamond Knispel, Erika Kooda, Tucker Nelson, Matt Nelson, Jason Scorich, and foley artist Scott Hanson. Nickolai Koivunen anchored our house piano.
Special guests included young historian Tucker Nelson, Virginia City Councilor Nevada Littlewolf, and musician/storyteller Matthew Miltich.
All that and new audio essays about Modern Life in Northern Minnesota by producer, writer and host Aaron Brown, including tales of "going up town" to Chestnut Street back in the day.
This March 22, 2014 program aired live on 91.7 FM KAXE Grand Rapids, Aitkin and the Iron Range, 90.5 KBXE Bagley and Bemidji, 89.9 Brainerd and 103.9 in Ely. The show was also rebroadcast on independent public radio stations throughout Minnesota and distributed as a live stream and podcast.
The Great Northern Radio Show is made possible by the Minnesota Arts and Cultural Heritage Fund with support from the Iron Range Resources and Rehabilitation Culture and Tourism grant program and the Blandin Foundation.