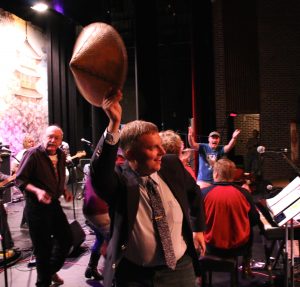 The Great Northern Radio Show is a live radio variety show produced for 91.7 KAXE/90.5 KBXE, Northern Community Radio.
The show features music, sketches, performance and storytelling celebrating the talent and culture of northern Minnesota.
Our first show debuted Oct. 15, 2011 in Hibbing and has been on the road ever since. The show is written, produced and hosted by award-winning Minnesota author and KAXE commentator Aaron J. Brown in collaboration with dozens of talented musicians, performers and storytellers.