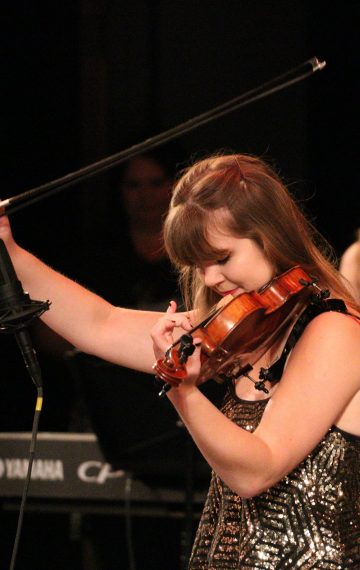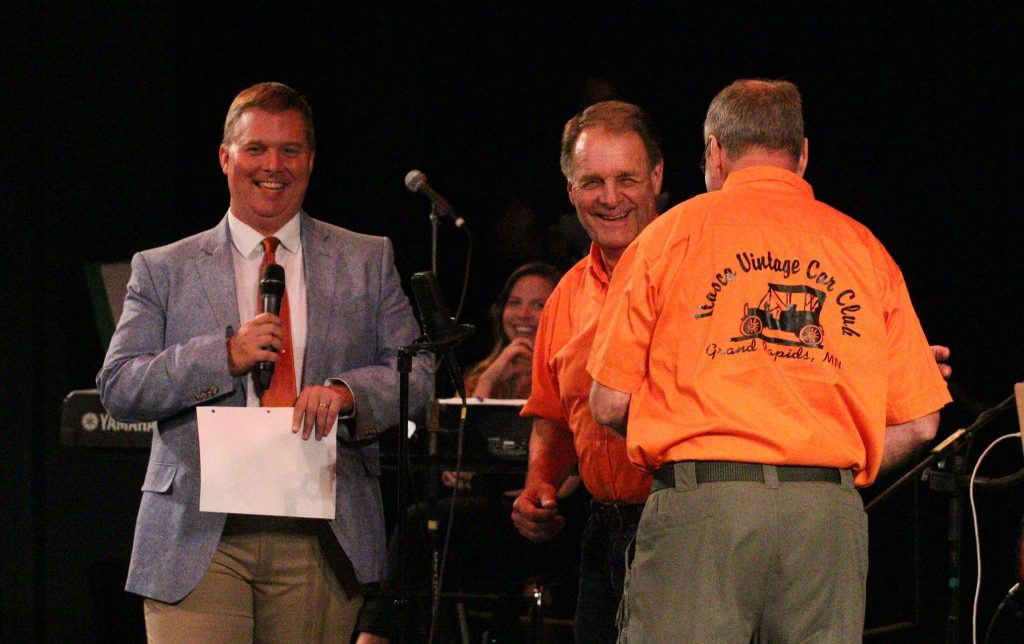 Summer Cruising
June 17, 2017
Wilcox Theater at the Reif Center for the Performing Arts
Grand Rapids, Minnesota
The Great Northern Radio Show heats up the Reif Center at Grand Rapids during this cool summer show. The second part of a June 17, 2017 live broadcast, this program features the people, places, cars, and half-man, half-horse mythical creatures of Grand Rapids.
This show's theme was "cars." Long dead industrialist James J. Hill pays a visit, hoping that trains make a comeback. Host Aaron Brown laments the challenges of keeping a car clean in the woods. A local centaur tries to enter the Itasca County Fair. Plus, listen to the summer hits of classic rock, retooled for Northern Minnesota.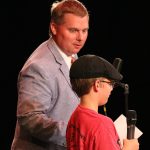 The show features the music of Them Coulee Boys of Eau Claire, Wisconsin, and violinist Olivia Skaja of Grand Rapids. Our house band was Katie and the Cruisers, featuring Katie Houg on piano and vocals, Eric Carlson on guitar and vocals, Aaron Schnackenberg on bass and Eric Sundeen on drums.
Tom Chapin and Stan Watson share the story of the Itasca Vintage Car Club, celebrating 50 years of cruising local streets and towns in celebration of the American automobile.
The Great Northern Radio Players for this show included C.J. Anderson, Rachel Brandt, Nathan Bergstedt, Douglas Brown, Brett Carter, and Lauren Nickisch on foley sound effects.
This episode was written by Aaron Brown and produced by Aaron Brown, Sarah Bignall, and Heidi Holtan with assistance by Tammy Bobrowsky. Engineering by Dan Houg with assistance by Erik George.
This June 17, 2017 program aired live on 91.7 FM KAXE Grand Rapids, Aitkin and the Iron Range, 90.5 KBXE Bagley and Bemidji, 89.9 Brainerd and 103.9 in Ely, as well as locally on 103.3 KUMD in Duluth. The show is also rebroadcast on independent public radio stations throughout Minnesota and distributed as a live stream and podcast.