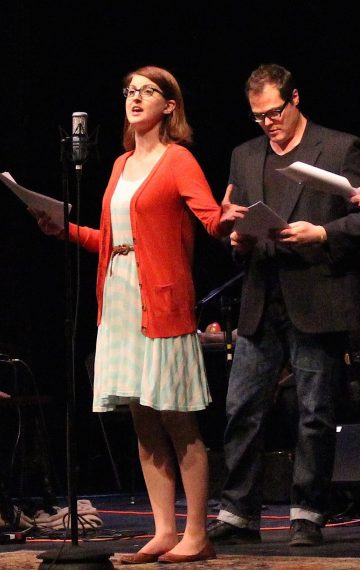 Great Northern Radio Show – Grand Marais
June 13, 2015
Broadcast from the Arrowhead Center for the Arts in Grand Marais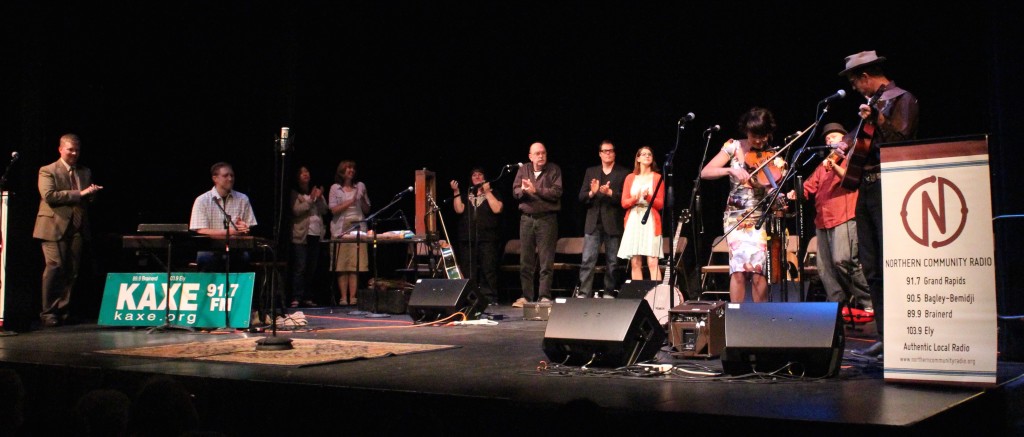 At first, Grand Marais seems like it's trying to win some kind of "quirky town" contest. Then you realize that the place is just so far up Minnesota's north shore of Lake Superior that the residents don't much care what you think of them. And that's precisely the charm of this small town up the shore in Cook County.
A refuge for travelers, a haven for artists, a year-round home for misfits, Grand Marais welcomed us to the Arrowhead Center for the Arts on June 13, 2015. And, not surprisingly, we felt right at home in the cold lake breeze and bubbling bohemian scene which blended smoothly with lumberjack grit and ground elk (available for purchase at the grocery store).
We explored the town, splashed down to the bottom of the Devil's Kettle waterfall, learned the secret behind the world's greatest donut, and went back in time for a Revolutionary War M.A.S.H spoof.
Featured performers in this show included Americana songwriter, banjo, fiddle, and viola player Barbara Jean and Minneapolis guitarist Jack Klatt, along with roots band Pushing Chain featuring Bump Blomberg (guitar & vocals) and Adam Moe (fiddle and vocals).
This show also features singer/songwriter Timmy Haus, a late local add, who was discovered on the stage of the Gunflint Tavern by our inebriated advance team. "Timmy Haus!" became our rally call during times of tumult.
The Great Northern Radio Players for this program included Jason and Louisa Scorich of Duluth, Britt Aamodt of Elk River, and C.J. Anderson and Lauren Nickisch of Pequot Lakes. Featured guess included Grand Marais-area performers and guests, including polar explorer Lonnie Dupre, who climbed Denali in Alaska, Grand Marais city councilor David Mills, local artisan Mark Hansen, and beloved local donut lady Sherrie Lindskog.
The Great Northern Radio Show is made possible by the Minnesota Arts and Cultural Heritage Fund with support from the Iron Range Resources and Rehabilitation Culture and Tourism grant program and the Blandin Foundation.