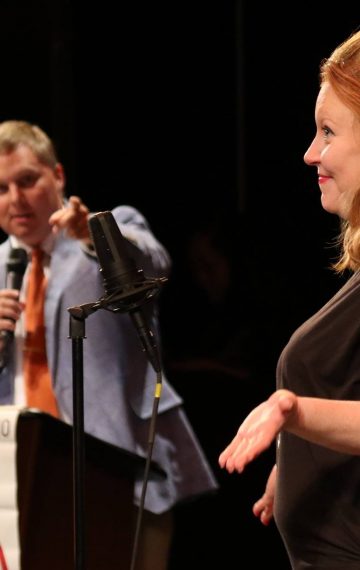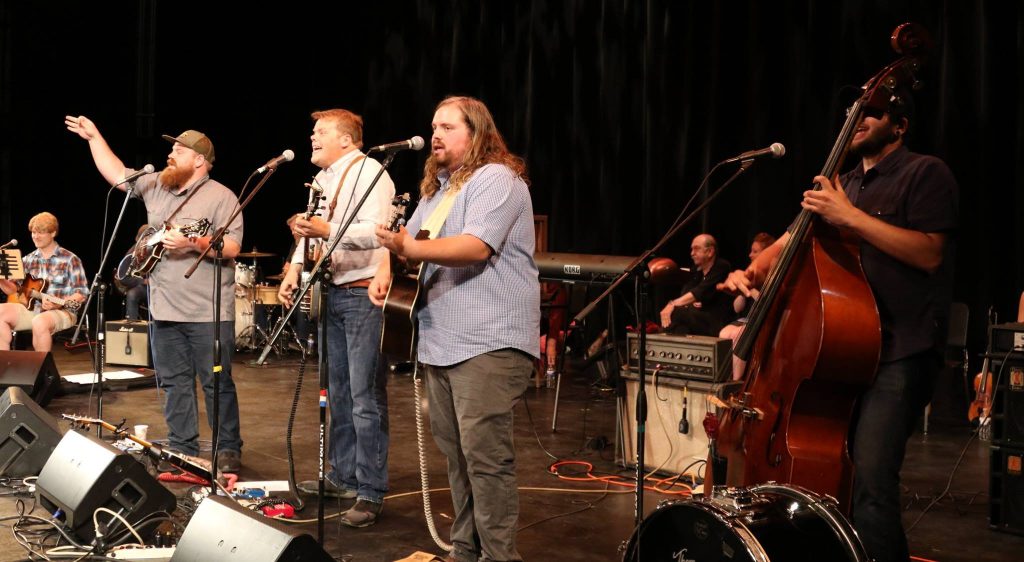 No Place Like Home
June 17, 2017 
Wilcox Theater at the Reif Center for the Performing Arts
Grand Rapids, Minnesota
The Great Northern Radio Show returns to the Reif Center at Grand Rapids for another spectacular summer show. This show is the first half of a June 17, 2017 live broadcast featuring the people, places and wood ticks of Grand Rapids.
Host Aaron Brown finds awkward humor in the fear of tick-borne diseases that comprises life in Northern Minnesota. Found footage from a documentary reveals that the Tinman, Cowardly Lion, and Scarecrow have been living here secretly for decades. Plus, parents try to figure out the practice schedule for little league baseball. Check for ticks. They show up often, including some with serious acting chops.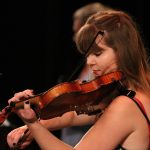 The show features the music of Them Coulee Boys of Eau Claire, Wisconsin, and violinist Olivia Skaja of Grand Rapids. Our house band was Katie and the Cruisers, featuring Katie Houg on piano and vocals, Eric Carlson on guitar and vocals, Aaron Schnackenberg on bass and Eric Sundeen on drums.
Ron Oleheiser of the Grace House tells us about the community spirit of Grand Rapids, where volunteers and donors are fighting rural homelessness.
The Great Northern Radio Players for this show included C.J. Anderson, Rachel Brandt, Nathan Bergstedt, Douglas Brown, Brett Carter, and Lauren Nickisch on foley sound effects.
This episode was written by Aaron Brown and Nathan Bergstedt and produced by Aaron Brown, Sarah Bignall, and Heidi Holtan with assistance by Tammy Bobrowsky. Engineering by Dan Houg with assistance by Erik George.
This June 17, 2017 program aired live on 91.7 FM KAXE Grand Rapids, Aitkin and the Iron Range, 90.5 KBXE Bagley and Bemidji, 89.9 Brainerd and 103.9 in Ely, as well as locally on 103.3 KUMD in Duluth. The show is also rebroadcast on independent public radio stations throughout Minnesota and distributed as a live stream and podcast.