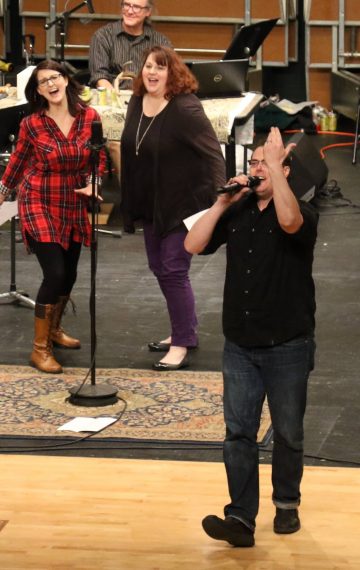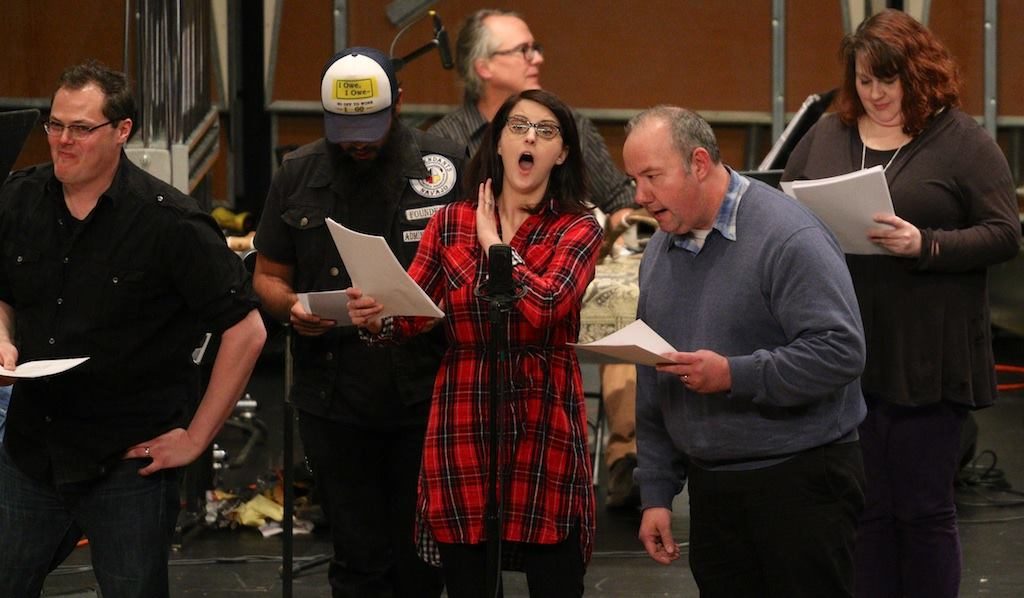 The Great Northern Radio Show set the bar high (too high?) for our first broadcast from Duluth, Minnesota, on Nov. 12, 2016. The show aired live from the Lincoln Park Middle School auditorium on both KAXE/KBXE Northern Community Radio and KUMD-Duluth Public Radio.
Host Aaron Brown talked about Great Expectations, the idea that late fall and early winter set up impossibly high expectations for people in Northern Minnesota. From hunting to the holidays, we're really just setting ourselves up for a big disappointment. Except, of course, when all our dreams come true. Which is something we hear about, time to time.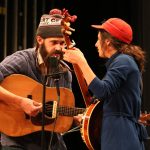 Of course, the show proved to be anything but a disappointment as we enjoyed the musical talents of national touring artists The Lowest Pair along with our own hot house band, Katie Houg and the Union Forever.
Our comedy adventures took us to the hunting shack with Bob Dylan, to the Enger Golf Course where a deer insurrection was already afoot … or rather, ahoof.
We attended a Mariners' Memorial with some sea captains who were none too pleased with all the attention given to ships *that sink.*
Meanwhile, AB took us inside the mad, mad world parents face in a middle school parking lot.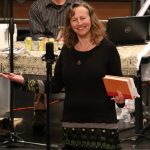 We also had a hilarious monologue from Duluth-area chicken farmer Lucie Amundsen, author of "Locally Laid." We even close the show with an inspired number by "Neil Diamond," who has us crossing the bridge for Sunday liquor in "Driving to Superior."
The Great Northern Radio Players for this show included Jason Scorich, Louisa Scorich, Mark Venheizen, Julie Venheizen and John Bankson on sound effects. Special thanks to Emily Moe for foley engineering many of the sounds in this show.
This Nov. 12, 2016 program aired live on 91.7 FM KAXE Grand Rapids, Aitkin and the Iron Range, 90.5 KBXE Bagley and Bemidji, 89.9 Brainerd and 103.9 in Ely, as well as locally on 103.3 KUMD in Duluth. The show is also rebroadcast on independent public radio stations throughout Minnesota and distributed as a live stream and podcast.