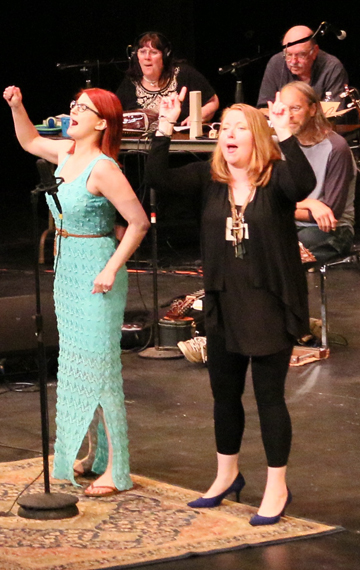 Great Northern Radio Show – Grand Rapids
June 18, 2016
Broadcast from the Reif Center, Grand Rapids,MN.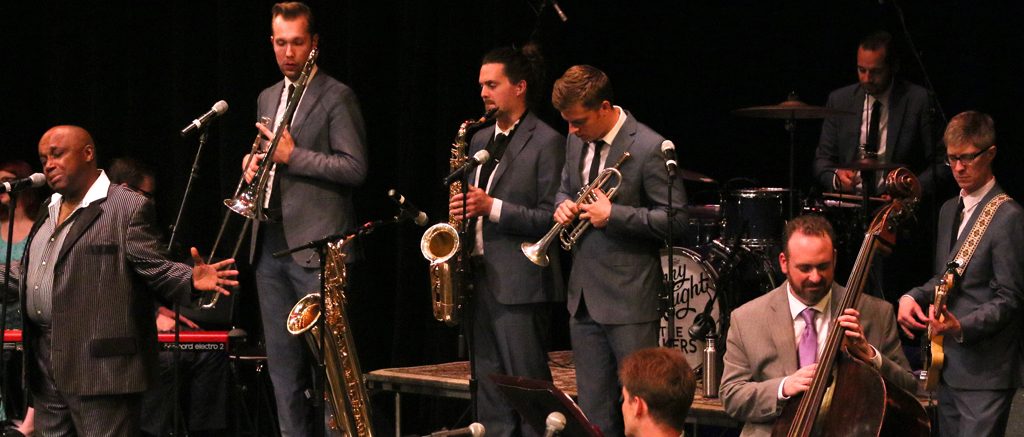 Summer of Speed in Grand Rapids
Grand Rapids and Itasca County were both celebrating their 125th Anniversary when Aaron Brown and company rolled in for this program.
On Saturday, June 18, 2016 the Great Northern Radio Show broadcast a live program from the Myles Reif Center in Grand Rapids, Minnesota. This was a homecoming show, the second we've done from the Reif, but the first since a major renovation at the facility.
The show featured the big Minneapolis act Sonny Knight and the Lakers, Duluth folk blues icon Charlie Parr, and world class jazz musician Sam Miltich and the Clearwater Hot Club featuring Charmin Michelle. Katie Houg piloted the house piano, adding her skill and voice to the show.
The Great Northern Radio Players for this program included C.J. Anderson, Rachel Brandt, Jason Scorich, Louisa Scorich and Lauren Nickisch on foley sound.
Our adventures for this program included a modern-day re-running of the pivotal race between Grand Rapids and nearby La Prairie to be the Itasca County seat, in our case run by a fitness nut and an older gentleman in an '83 Chrysler Cordoba. We learned about a new program to protect area mine dumps from littering, and about new regulations at the county dump. And was that really Neil Diamond milling around back stage? Only one way to find out.
Special guests included Kathy Annette from the Blandin Foundation, logger and white pine whisperer Jack Rajala, and mobility advocate Myrna Peterson.
All that and new audio essays about Modern Life in Northern Minnesota by producer, writer and host Aaron Brown, including his ode to the stump grinder, denizen of the great northern forests.
This June 18, 2016 program aired live on 91.7 FM KAXE Grand Rapids, Aitkin and the Iron Range, 90.5 KBXE Bagley and Bemidji, 89.9 Brainerd and 103.9 in Ely. The show was also rebroadcast on independent public radio stations throughout Minnesota and distributed as a live stream and podcast.
The Great Northern Radio Show is made possible by the Minnesota Arts and Cultural Heritage Fund with support from the Iron Range Resources and Rehabilitation Culture and Tourism grant program and the Blandin Foundation.