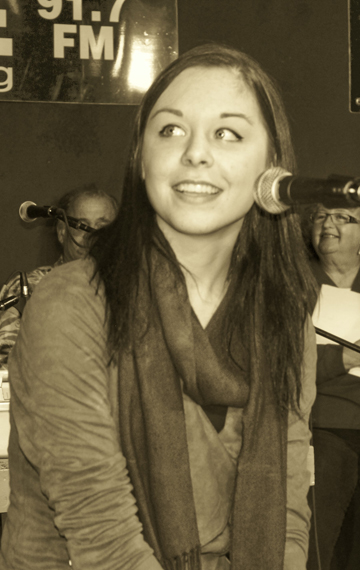 Great Northern Radio Show – Fosston
December 14, 2013
Broadcast from the Fosston Library Arts Center, Fosston,MN.
The Thirteen Towns' in Fosston
On a cold Dec. 14, 2013 night the Great Northern Radio Show brought some holiday cheer to the Library Arts Center in Fosston, Minnesota. This unique theater tucked in alongside the Fosston Public Library was a wonderful home for our quirky little program.
Part of an area known locally as "The Thirteen Towns," Fosston is a city on the edge of the woods and and the western prairies. We dabbled in dairy, farming, owl puns, vegetable processing, and and the secret underworld of organized crime in the rabbit community. We learned how to cook classic German Christmas foods despite the constant threat of Krampus. We went into the bar for some karaoke with the cows, all of whom have some serious chops. Vocal chops, that is. We met local legend Cordwood Pete, the tiny younger brother of Paul Bunyan.
Featuring the fantastic Reina del Cid, this show also included the third GNRS appearance of young talent Katie Wig, students from Fosston, and area music teacher Paul Peltier, who serenaded us in the world's two most important languages, Norwegian and English. Nickolai Koivunen was on house keyboards.
Guest included Dick Roue from the local newspaper "The Thirteen Towns," writer Marc Lindgren and students from Fosston High School.
The cast for this show included Britt Aamodt, Sara Breeze, the bass voiced professor Mark Christensen, Erika Kooda, Paul Peltier, Marc Lindgren, with special appearances by Reina del Cid and Katie Wig, featuring Scott Hanson on foley sound.
All that and new audio essays about Modern Life in Northern Minnesota by producer, writer and host Aaron Brown, including one classic story about the year Santa got laid off from the mines and showed up at his family Christmas.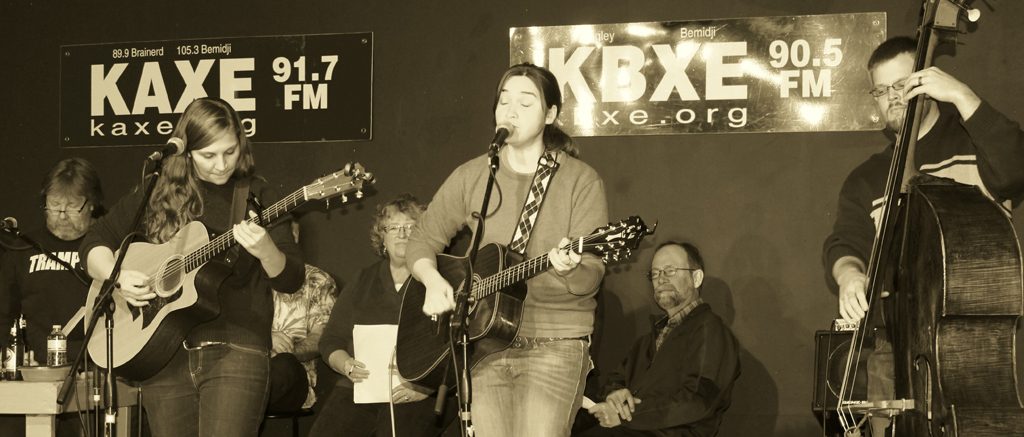 This December 14, 2013 program aired live on 91.7 FM KAXE Grand Rapids, Aitkin and the Iron Range, 90.5 KBXE Bagley and Bemidji, 89.9 Brainerd and 103.9 in Ely. The show was also rebroadcast on independent public radio stations throughout Minnesota and distributed as a live stream and podcast.
The Great Northern Radio Show is made possible by the Minnesota Arts and Cultural Heritage Fund with support from the Iron Range Resources and Rehabilitation Culture and Tourism grant program and the Blandin Foundation.