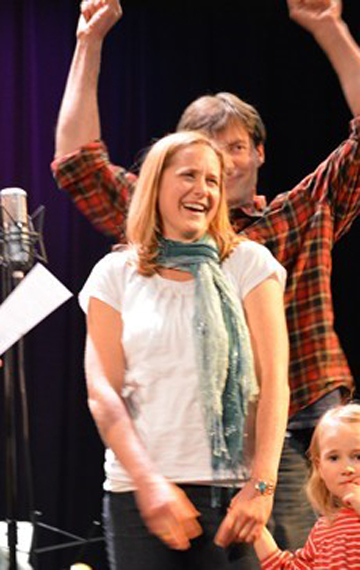 Great Northern Radio Show – Ely
June 14, 2014
Broadcast from the Vermilion Community College, Ely,MN.
Electric Ely
On June 14, 2014, the Great Northern Radio Show wound its way to the end of Highway 169 and the unique community of Ely, Minnesota. Celebrating Northern Community Radio's new translator — 103.9 Ely — the show celebrated the Boundary Waters Canoe Area Wilderness, the region's mining and logging history and the general vibe of the Great North Woods.
The musical lineup featured Germaine Gemberling and Rich Mattson, along with the electric surf rock sounds of the Surf Monkeys and the world folk tunes of Whirled Muse. Nickolai Koivunen was our ever-ready house piano player.
Our adventures for this show included an introduction to the lesser known ticks of Northern Minnesota, a fact-finding mission involving moose and wolves, and the story of a summer romance told start to finish using only the names of one of the several hundred lakes in the Boundary Waters Canoe Area Wilderness.
The Great Northern Radio Players for this show were Britt Aamodt, Sara Breeze, Erika Kooda, Matt Nelson, Jason Scorich and foley artist Scott Hanson, in his final show with the Great Northern. This was also the last show for our first director and stage manager Shelly Hanson.
Special guests included world explorer and boundary waters guide Amy Freeman, local outfitter Jason Zabokrtsky, the entrepreneurs Brian and Andrea Strom — inventors of Crapola brand granola, the singing camp couple Cory & Doris Kolodji and two moving personal stories from local history buff Mike Hillman. (Though we didn't know it at the time, this would be the last major performance by Mike Hillman who passed away unexpectedly weeks after this show).
All that and new audio essays about Modern Life in Northern Minnesota by producer, writer and host Aaron Brown, including tales of surviving summer without the benefit of a beach body.
This June 14, 2014 program aired live on 91.7 FM KAXE Grand Rapids, Aitkin and the Iron Range, 90.5 KBXE Bagley and Bemidji, 89.9 Brainerd and 103.9 in Ely. The show was also rebroadcast on independent public radio stations throughout Minnesota and distributed as a live stream and podcast.
The Great Northern Radio Show is made possible by the Minnesota Arts and Cultural Heritage Fund with support from the Iron Range Resources and Rehabilitation Culture and Tourism grant program and the Blandin Foundation.