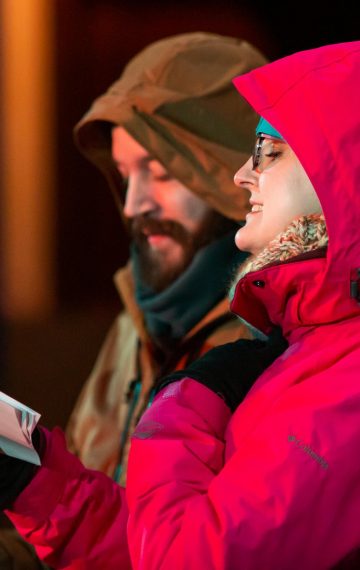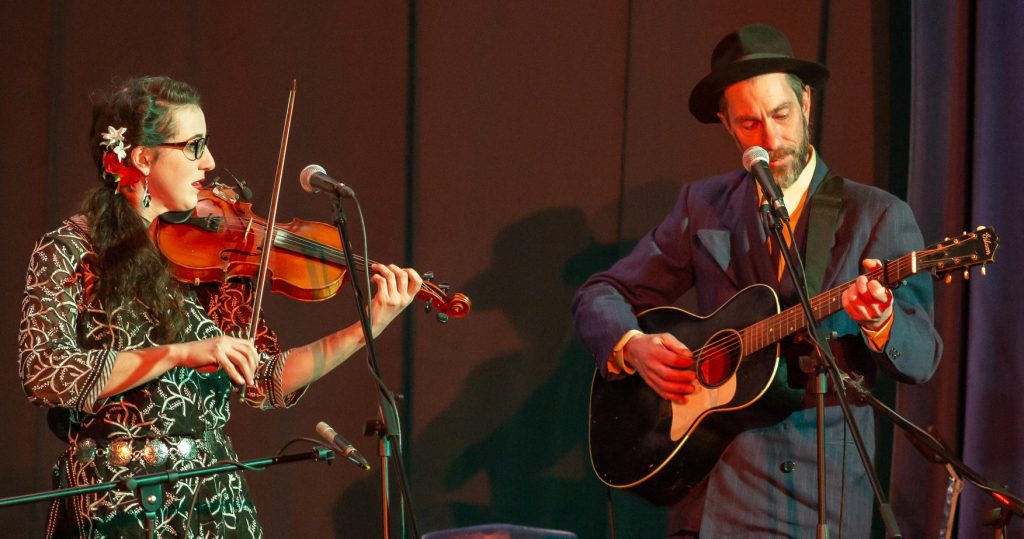 In this episode, the Great Northern Radio Show broadcasts from the Franklin Arts Center auditorium in Brainerd, Minnesota. The temperatures outside fell well below zero, but inside the theater we warmed up a hot crowd with music, stories and comedy.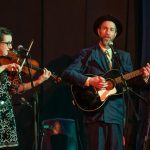 The Yellow-Bellied Sapsuckers headlined the show, offering their original take on old time country and Americana music. Brainerd's own singer/songwriter Brady Zierke also shared his new music for an appreciative audience.
We meet local guests who highlighted great things happening in Brainerd.
Sarah Hayden-Shaw, co-owner of the trendy new restaurant Sage on Laurel, describes what it's like bringing new cultural experiences to the town better known for Paul Bunyan and Babe the Blue Ox.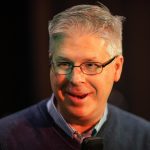 Chuck Marohn of Strong Towns talks about moving into the heart of his hometown after a lifetime of living in the country.
And Brainerd City Councilor Dave Badeaux describes efforts to save the city's unique historic water tower, an all concrete structure that resembles a castle.
The Great Northern Radio Players scored laughs aplenty. We met George "Baby Face" Nelson shortly after his 1933 raid of the First National Bank in Brainerd. Pro wrestler Metro Man Andy Rancid riled up the crowd by insulting Brainerd while bragging about the Twin Cities. Knight-errant Don Pexote of Pequot Lakes seeks a room at a local chain hotel. A woman tries to find a new relationship on the cross country ski trail with only one little problem: she can't ski. We try ice fishing in all the wrong places, with some unusual catches. And two single people find a love connection, but struggle to determine how attractive they are underneath several thick layers of winter clothing.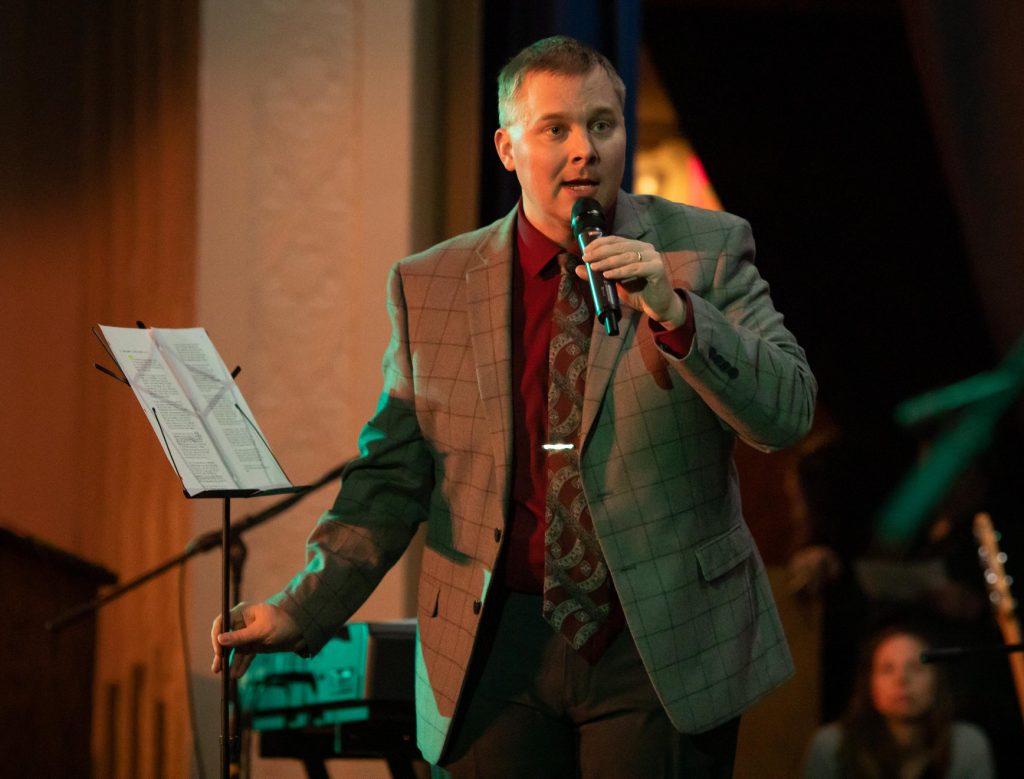 Host Aaron Brown explored the Danish word "hygge," wondering whether this cozy winter phenomenon was all logs and no fire. He remarked on the new light coming into our lives as winter begins its long descent. Finally, Aaron threatens to burn his wife's throw pillows and shams in their driveway.
This program features the music of the Great Northern Radio Show's all star house band the Occassionals, led by Katie Houg on piano and vocals and featuring Eric Carlson on guitar and vocals, Aaron Schnackenberg on bass, and Greg Gaston on drums.
The Great Northern Radio Players for this show include Nathan Bergstedt, Brett Carter, Louisa Scorich, C.J. Anderson and Lauren Nickisch.
This episode was written and produced by Aaron Brown. Production by Sarah Bignall with assistance from Tammy Bobrowsky. Sarah Bignall served as stage manager. Audio engineering by Dan Houg and Dave Kne.
This Feb. 9, 2019 program aired live on 91.7 FM KAXE Grand Rapids, Aitkin and the Iron Range, 90.5 KBXE Bagley and Bemidji, 89.9 Brainerd and 103.9 in Ely. The show is also rebroadcast on independent public radio stations throughout Minnesota and distributed as a live stream and podcast.
The Great Northern Radio Show is made possible by the Minnesota Arts and Cultural Heritage Fund.
All photos by Grant Frashier for the Great Northern Radio Show.