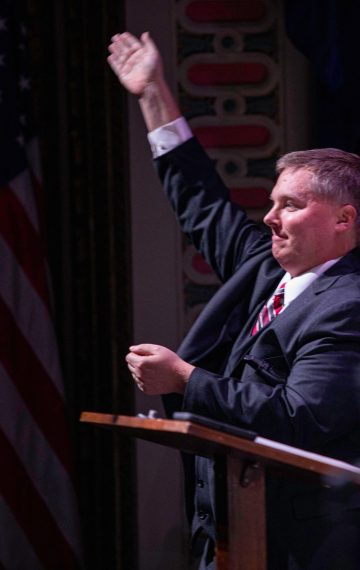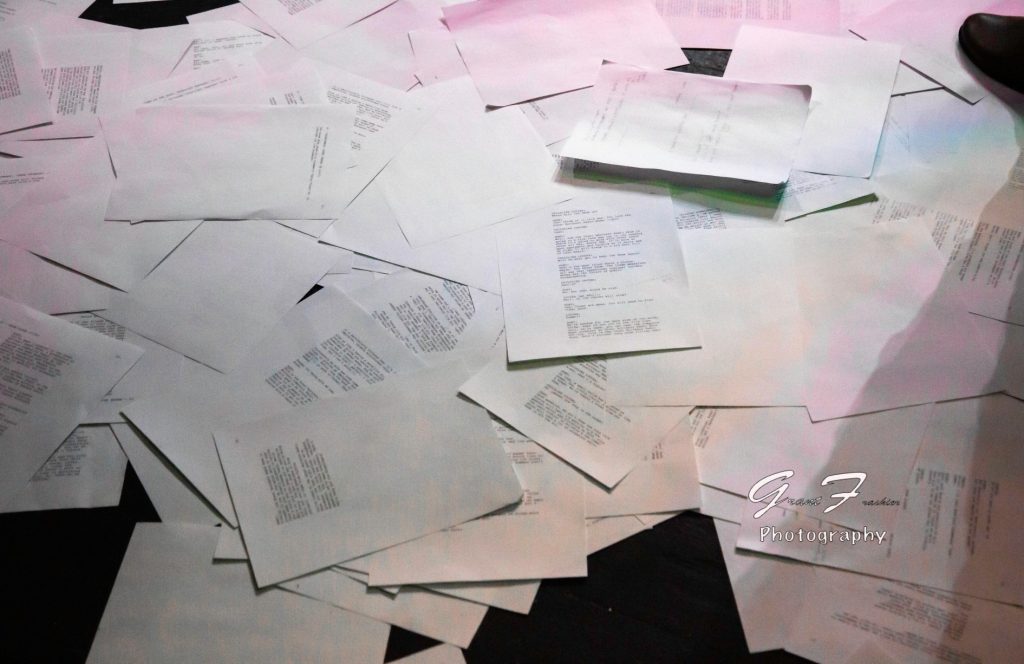 FULL SHOW:
(See individual segment playlist below)
HIBBING, Minn. — The Great Northern Radio Show wraps up its eight year run on the stage of the Hibbing High School auditorium in this Nov. 9, 2019 live broadcast. Host and producer Aaron Brown decided to put the show on hiatus while he works on new projects, so we held a big celebration in Northern Minnesota's biggest and most beautiful theater.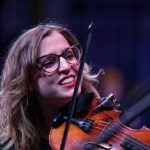 Minnesota Americana star and Iron Range native Jillian Rae performed music from her new album "I Can't Be the One You Want Me to Be." She played with guitarist Eric Martin.
Northern Minnesota old time band Sugar on the Roof performed their traditional and original tunes in advance of their first album recording. This Hibbing- and Duluth-based group features Clancy Ward, Megan Orwig Reynolds and Jefferson Reynolds.
Hibbing choral group "Voices of Reason" performed under the direction of Roy Berg. And Hibbing area organist Vicki Gornick fired up the historic Barton pipe organ built into the walls of the storied Hibbing High School auditorium.
And of course our house band the Occassionals played several amazing tunes, including a touching tribute to the Great Northern Radio Show.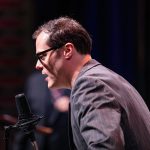 The Great Northern Radio Players brought late Hibbing mayor Victor Power back to life. We explore new ideas for Hibbing's economic future. We told some deer hunting stories, including a harrowing encounter with a buck who came back to life in the back of a truck. Bambi's Dad commiserated with his fellow single parents. Louisa Scorich, Lauren Nickisch update the Yoopers hit "Second Week of Deer Camp" for a modern audience. A terrible mix-up between the words "organ" and "organ" takes place. We join a census taker on his rounds through Hibbing. Aaron Brown explains the meaning of the word "hiatus" to a small child.
This program features the music of the Great Northern Radio Show's all star house band the Occassionals, led by Katie Houg on piano and vocals and featuring Eric Carlson on guitar and vocals, Aaron Schnackenberg on bass, and Doug Quance on drums.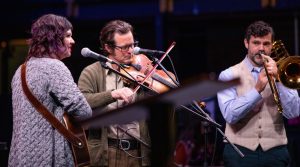 The Great Northern Radio Players for this show include Brett Carter, Jason Scorich, Louisa Scorich, C.J. Anderson, Lauren Nickisch, and Megan Orwig Reynolds.
This episode was written and produced by Aaron Brown. Production by Sarah Bignall with assistance from Tammy Bobrowsky and Heidi Holtan. Sarah Bignall served as stage manager. Audio engineering by Dan Houg and Dave Kne.
This June 22, 2019 program aired live on 91.7 FM KAXE Grand Rapids, Aitkin and the Iron Range, 90.5 KBXE Bagley and Bemidji, 89.9 Brainerd and 103.9 in Ely. The show is also rebroadcast on independent public radio stations throughout Minnesota and distributed as a live stream and podcast.
This program was made possible by special funding from the Hibbing Foundation with logistical support by Hibbing Community Education.
SEGMENT PLAYLIST: