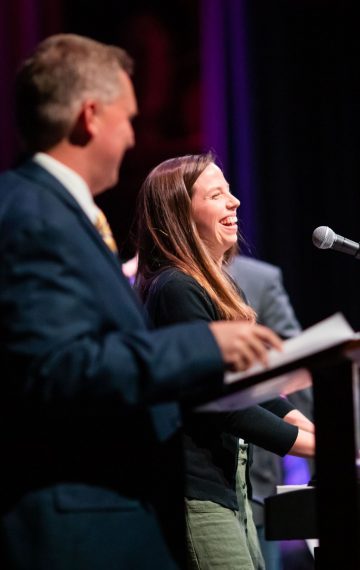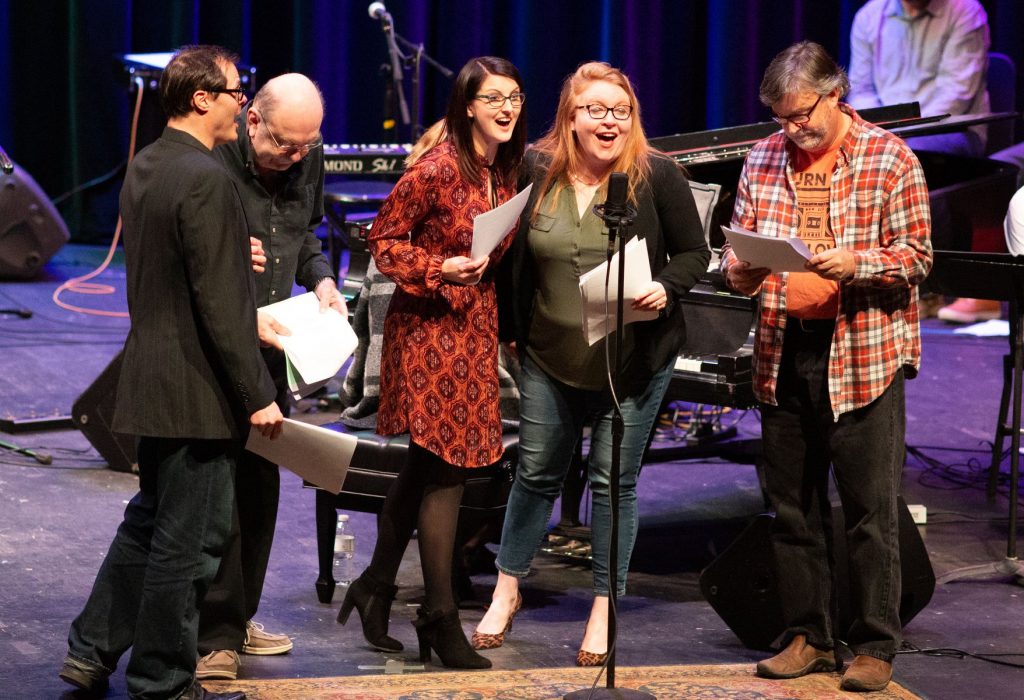 The Great Northern Radio Show broadcasts from the recently restored Hibbing High School auditorium in Hibbing, Minnesota, for a special program produced in partnership with the Hibbing Foundation and Hibbing Community Education. This is the same auditorium where Bob Dylan played a controversial song back in 1958. For a time it was the most expensive and ornate school theater in the country.
You can hear the entire two-hour original Nov. 17, 2018 broadcast here:
You can hear individual segments below.
Featured musicians include Hibbing native Connie Evingson and an all-star Minnesota jazz band led by guitarist Sam Miltich. The Christopher David Hanson band bring their Iron Range brand of original rock 'n' roll. All this and our house band, the Bemidji super group Katie and the All Seasons.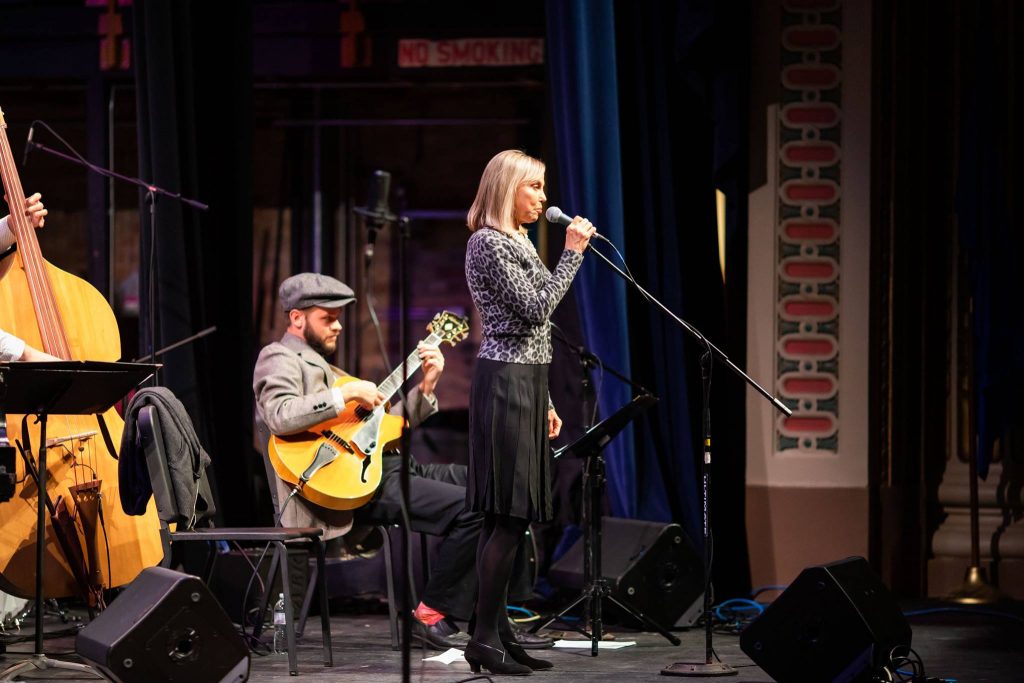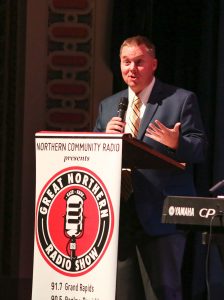 In the first segment, "Architecture," host Aaron Brown welcomes listeners to the historic Hibbing High School auditorium. He interviews local historian Mary Palcich Keyes about the auditorium's unique features and the distinct historical factors that created this gem in the wilderness. Aaron gives a monologue about architecture and how it's worth building a better world for our kids.
The second segment, "Hot Jazz Time Machine" uses jazz to transport the show to the 1950s, where we meet a distant relative of Frank Hibbing as she brings new insights to the mining town. Neil Diamond's dad shows up to sing "Red, Red Ore" about the Iron Range war effort.
In "Great Outdoors," the third segment highlights a dating app for horse people and promotes the benefits of using ATVs for everything, even passing things at the dinner table.
The second half of the show ran through a high speed series of holiday specials.
The Thanksgiving Special highlighted gratitude for the community with John and Emily Law describing their "I Love Hibbing" project. We also learn about Scotty's Gravy Service with a local ad you won't soon forget.
In our Christmas Special, Aaron Brown declares his disdain from inflatable holiday decorations. Katie Houg sings about the icy Mitchell Bridge in the style of Bobbie Gentry. Plus we learn about the challenges of looking like Santa Claus this time of year.
Finally, the New Year's Special features another monologue from Aaron Brown about the pitfalls of celebrating New Year's Eve in Northern Minnesota. We also learn about retirement planning for back woods rustics looking to better manage their money in the new year.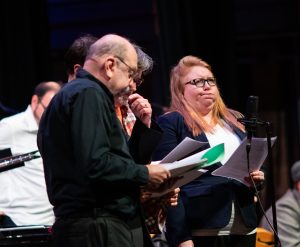 This program features the music of the Great Northern Radio Show's all star house band Katie and the All Seasons, led by Katie Houg on piano and vocals and featuring Aaron Schnackenberg on bass, Doug Quance on drums, and Eric Carlson on guitar and vocals.
The Great Northern Radio Players for this show include Rachel Brandt, Brett Carter, Jason and Louisa Scorich, C.J. Anderson and Lauren Nickisch on foley sound effects.
This episode was written and produced by Aaron Brown. Production by Sarah Bignall with assistance from Tammy Bobrowsky. Sarah Bignall served as stage manager. Audio engineering by Dan Houg and Erik Houg. Special thanks to Hibbing High School, the Hibbing Foundation and Hibbing Community Education.
This Nov. 17, 2018 program aired live on 91.7 FM KAXE Grand Rapids, Aitkin and the Iron Range, 90.5 KBXE Bagley and Bemidji, 89.9 Brainerd and 103.9 in Ely. The show is also rebroadcast on independent public radio stations throughout Minnesota and is distributed as a live stream and podcast.