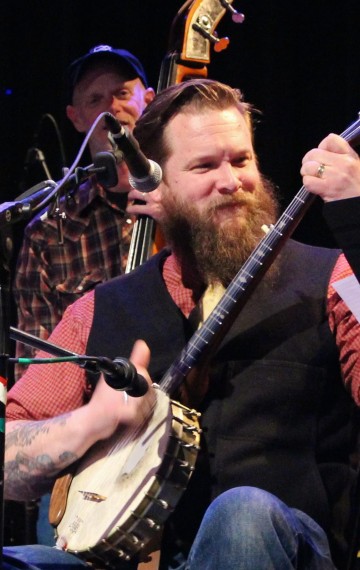 Most Americans live in suburbs, but no one remembers them. But every suburb has a story and that was the theme of our March 7, 2015 show at North Hennepin Community College in Brooklyn Park, Minnesota.
Brooklyn Park was a quaint stretch of farm land well into the 20th Century, but as the Minneapolis/St. Paul metro area grew, the rural township became a city that, today, represents one of the most diverse communities in all of Minnesota.
In this episode, we travel back in time to the Oval Office of President Lyndon Johnson, who commemorated the founding of North Hennepin Junior College in controversial, time-bending fashion. We determine the answer to the longstanding question: who would win in a rumble among residents of Minnesota's iconic area codes?
We also met people from every corner and era of Brooklyn Park's progress: From the potato farmer Eldon Tessman to cable access man-about-town Dave Kiser, to Bangladeshi TV star turned NHCC alumni Rawshan Khondker-Huq, to former NHCC student Amdi Jarju now pursuing a master's degree in order to return to his native Gambia as a force for good.
The March 7 show featured a Twin Cities Americana band with Brooklyn Park roots. The Roe Family Singers are a Monday night staple at the 331 Club in Minneapolis and popular veterans of music festivals all over the country. They're also some of our favorite people to work with. Kim Roe is a native of Brooklyn Park and graduate of North Hennepin Community College. Her musical partner and husband is Quillan Roe, a veteran of the Twin Cities music scene.
The show also featured electric violinist Stephen Decker, young talent from NHCC, and the exciting jazz funk band the New Sound Underground, a mainstay at clubs around the Twin Cities. They broke the Great Northern Radio Show's "brass barrier," becoming the first to use trumpet and saxophone on our stage.
And we haven't even mentioned the fact that this show featured not one but TWO numbers from "Sasquatched! The Musical," by North Hennepin alums Phil and Jules Darg.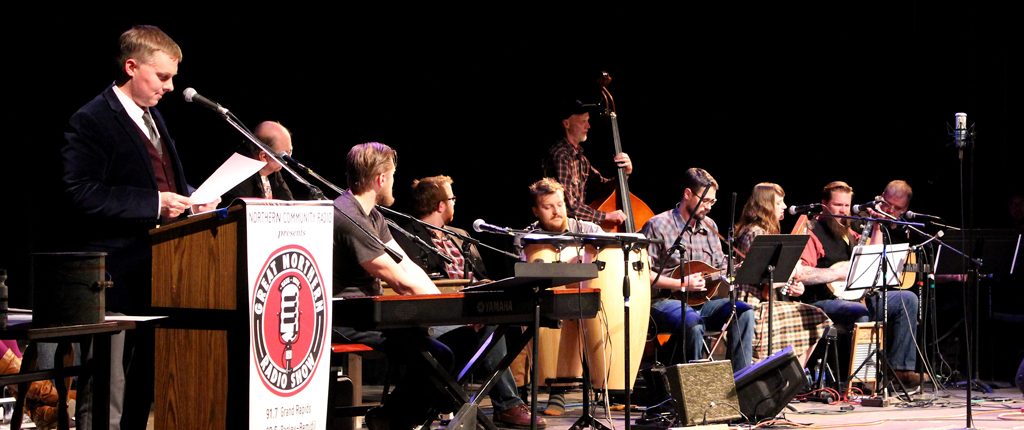 The Great Northern Radio Show is made possible by the Minnesota Arts and Cultural Heritage Fund with support from the Iron Range Resources and Rehabilitation Culture and Tourism grant program and the Blandin Foundation.