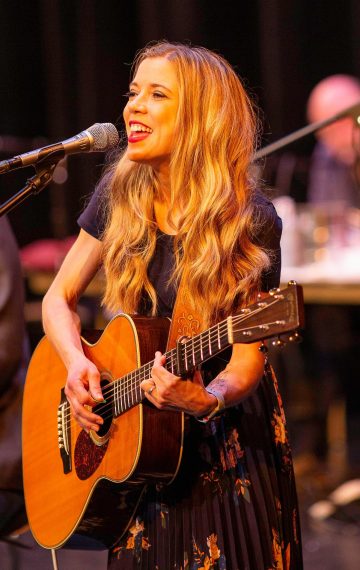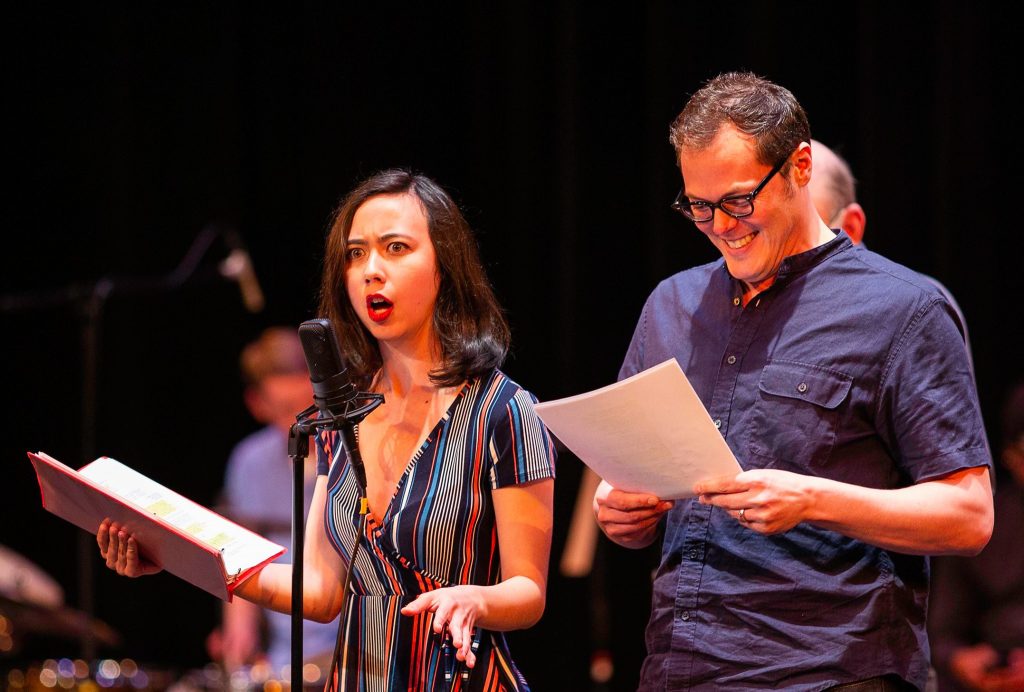 The Great Northern Radio Show returns to the Reif Center in Grand Rapids, Minnesota for this June 22, 2019 live broadcast. Our annual summer homecoming show warmed up a hometown crowd.
Minneapolis country folk singer Sarah Morris and her band brought Morris's recognized songwriting skill to life. Morris hosts a Minnesota music YouTube series called "Toilet Tunes" in which Morris sings with guests in her bathroom. She sounded even better on the Reif stage.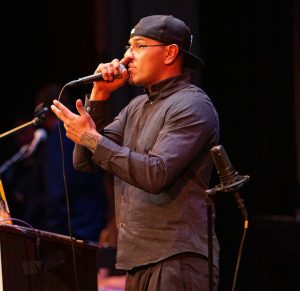 Red Lake hip hop artist Thomas X performed his distinct blend of catchy beats, social awareness and uplifting rhymes to the show, including a reading of his poem "The Seven Teachings" based on Ojibwe life lessons applied to modern life.
The Great Northern Radio Players breathed life into several Northern Minnesota cultural phenomena. From the secret world of blueberry picking to advances in tractor implement technology, nothing was off limits. What happens when two fishermen find a gourmet restaurant where their favorite bait shop used to be? "Minnesota Nice" becomes a through line for Judge Judge: Passive-Aggressive Small Claims Court and a vignette on office yoga sessions. A paper mill worker decides to save his industry with origami and we hear an original song by Téa Renee about the importance of paper.
Host Aaron Brown compared mosquitos to zombies and vampires, concluding the bugs are worse. He unpacks the concept of "Minnesota Nice," arguing that Minnesotans are really more concerned about being seen as not nice than they are about actually being nice. And he talks about the meaning of the colors that identify and separate us in a Fourth of July-themed piece called "This Land."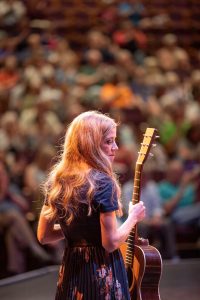 This program features the music of the Great Northern Radio Show's all star house band the Occassionals, led by Katie Houg on piano and vocals and featuring Eric Carlson on guitar and vocals, Aaron Schnackenberg on bass, and Doug Quance on drums.
The Great Northern Radio Players for this show include Brett Carter, Jason Scorich, Louisa Scorich, C.J. Anderson, Lauren Nickisch, and Téa Renee.
This episode was written and produced by Aaron Brown with additional material by Sarah Bignall and Téa Renee. Production by Sarah Bignall with assistance from Tammy Bobrowsky. Sarah Bignall served as stage manager. Audio engineering by Dan Houg, Chad Haatvedt and Dave Kne.
This June 22, 2019 program aired live on 91.7 FM KAXE Grand Rapids, Aitkin and the Iron Range, 90.5 KBXE Bagley and Bemidji, 89.9 Brainerd and 103.9 in Ely. The show is also rebroadcast on independent public radio stations throughout Minnesota and distributed as a live stream and podcast.
The Great Northern Radio Show is made possible by the Minnesota Arts and Cultural Heritage Fund.