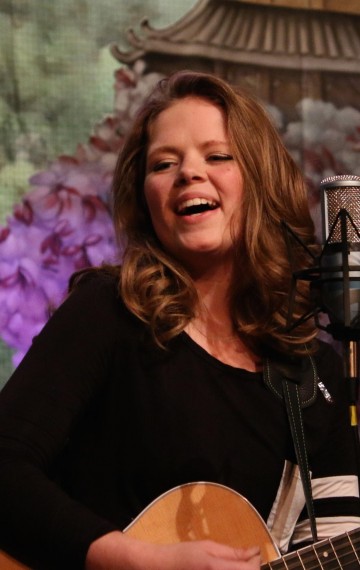 Great Northern Radio Show – Bemidji
September 9, 2015
Broadcast from the Bangsberg Theater, Bemidji State University, Bemidji,MN.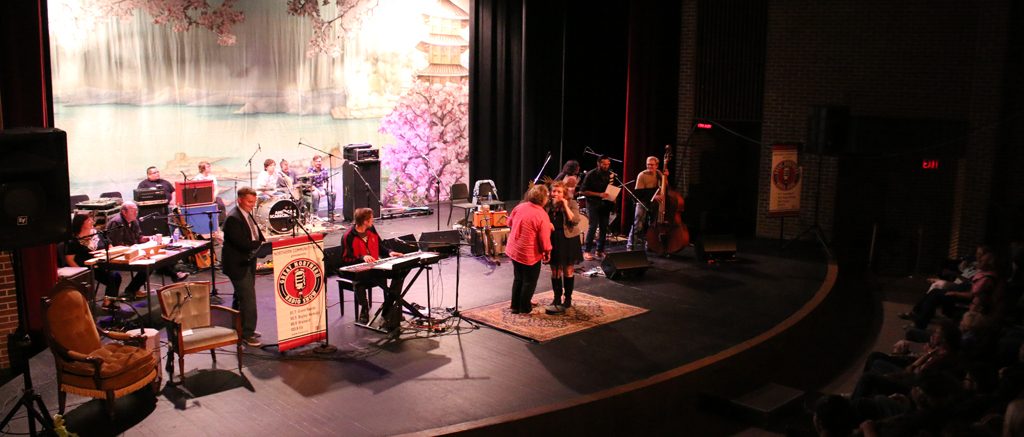 Back to School
The leaves change. The air cools. Students of all ages, from wide-eyed kindergartners to hipster college sophomores, head back to school. So, too, does the Great Northern Radio Show.
On Saturday, Sept. 19, 2015 we became the big show on campus with our season premiere at Bemidji State  University. We revved up the Bangsberg Theater with the sounds of American Scarecrows, Corey Medina and his band, Red Lake hip hop act Thomas X, and local youth folkster Berit Dybing.
The Great Northern Radio Players for this program included Bemidji's own Sara Breeze, C.J. Anderson and Lauren Nickisch of Pequot Lakes along with local guest performers Rachel Brandt, Mark Christensen, Diamond Knispel and Robert Saxton. They joined guests like the honorable mayor of Bemdiji Rita Albrecht, city councilor and former BSU student senate president Michael Meehlhause, and BSU professor and author Tim Goodwin. Comedians Rob Fairbanks of the "Rez Report" and Jon Roberts were also featured in the show, talking about their upcoming Ojibwa Comedy tour.
The Sept. 19 program aired live on 90.5 KBXE Bagley and Bemidji, 91.7 FM KAXE in Grand Rapids, Aitkin and the Iron Range, 89.9 FM Brainerd and 103.9 FM in Ely. The show was also rebroadcast on independent public radio stations throughout Minnesota and distributed as a live stream and podcast.
The Great Northern Radio Show is made possible by the Minnesota Arts and Cultural Heritage Fund with support from the Iron Range Resources and Rehabilitation Culture and Tourism grant program and the Blandin Foundation.